You guys may already know how I love to take extra good care of my skin. I always look for ways to exfoliate my skin, especially my face. Finding ways to remove dead skin cells so that my skin can rejuvenate itself has been a top priority in my routine. Not only that, but exfoliating is one of the most crucial steps to taking care of our skin. If we never exfoliated, our skin would be dull and it wouldn't be able to absorb nutrients effectively to give us beautiful glowing skin.
Have you guys ever had a microdermabrasion treatment done before?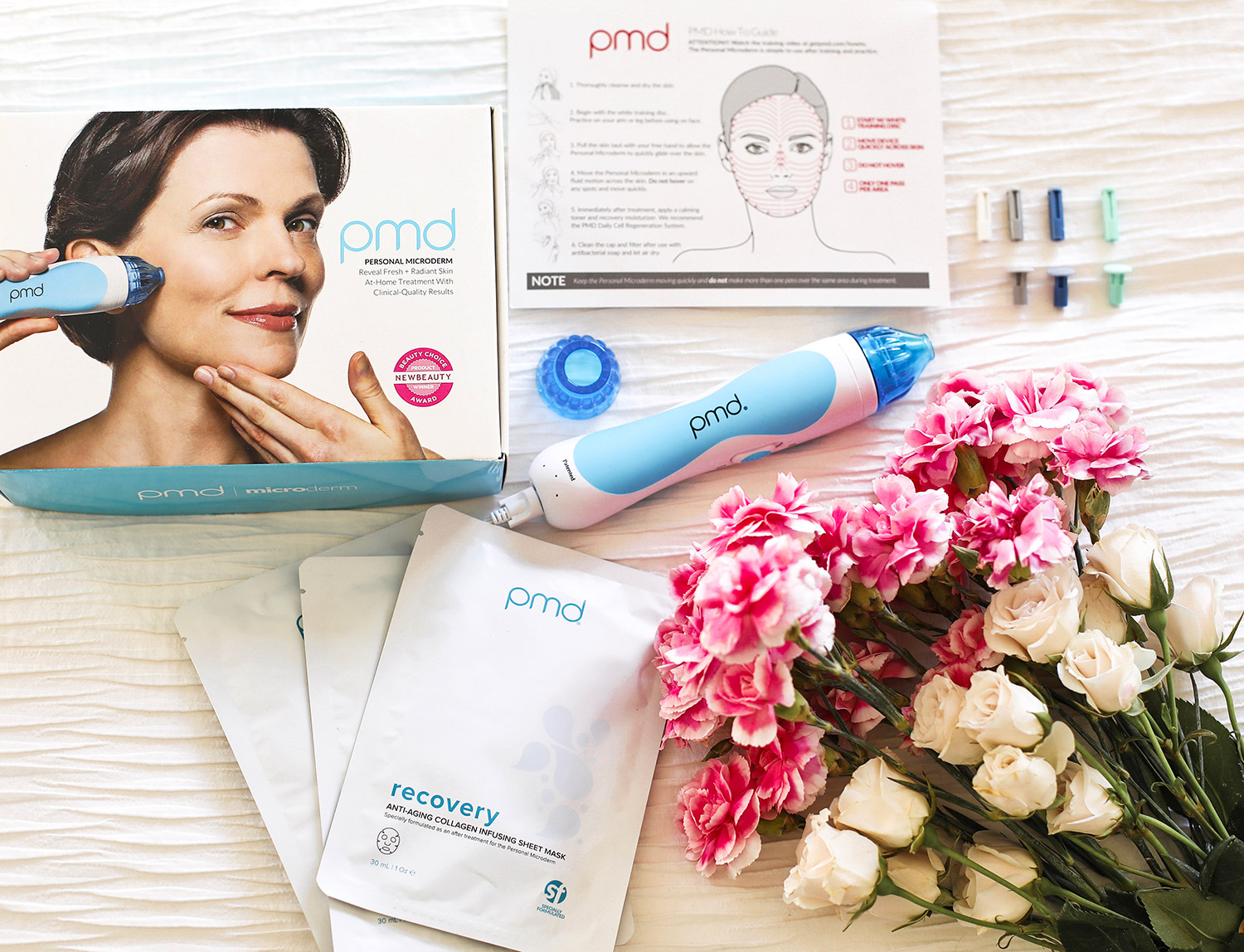 There was a period in my life where I would go on a routine basis and I was obsessed with the results! Since then, I've wanted a kit of my own, one to use at home. Fast forward a bit and it wasn't long before PMD Beauty came out with their own line of personal microdermabrasion kits. I remember when I saw their launch at Nordstrom, I believe it was in the fall about 5-6 years ago, and I remember thinking "I need to get my hands on this ASAP!"
At the time I waited to buy it. Terrible choice! Life got busy, and then I just forgot about it. It wasn't until about 2-3 months ago that I finally got my hands on this PMD kit. Since using it, it's been by far the best thing thing to happen to my face and neck! I have skin so soft, so firm and so smooth! It's my favorite way to exfoliate now and I'll never go back to just using scrubs, or brushes and scrubs.
This is me without any makeup on my skin while I was shooting the HOW-TO video for you guys. I share my tips and show you exactly how I use my PMD tool. It's so easy and fun! You can watch the full video at the bottom of this page. Use code OLIVE15 at checkout!
xx Adelina