We've been having a gorgeous spring this year! With pink flowers blooming all across California, I can't help but be in a very pink mood. I'll certainly miss these beautiful blooms once they're gone, but for now I am happy to enjoy their presence.
Last weekend John (my hubby) and I were in Santa Monica for a brief moment. We thought to take advantage of the perfect weather and take a couple of shots. Lol, just the photo kind. I always have several outfits hung in the back of the car in the case we drive by some beautiful scenery. Once we spotted this lovely stretch of blooms, we knew we had to stop and take some photos. Luckily I had brought with me my new favorite pink top and I was excited to wear it for the rest of the day.
We've been on the move between the Central Coast and LA so much lately – that's about a 200 mile stretch – it's been fun and intense all at the same time. We typically go to LA for meetings, work, or family, with the occasional "let's just enjoy a few hours [somewhere] to ourselves". I love being on the move, but at the end of the day, having our own home to come back to has been amazing throughout this whole journey.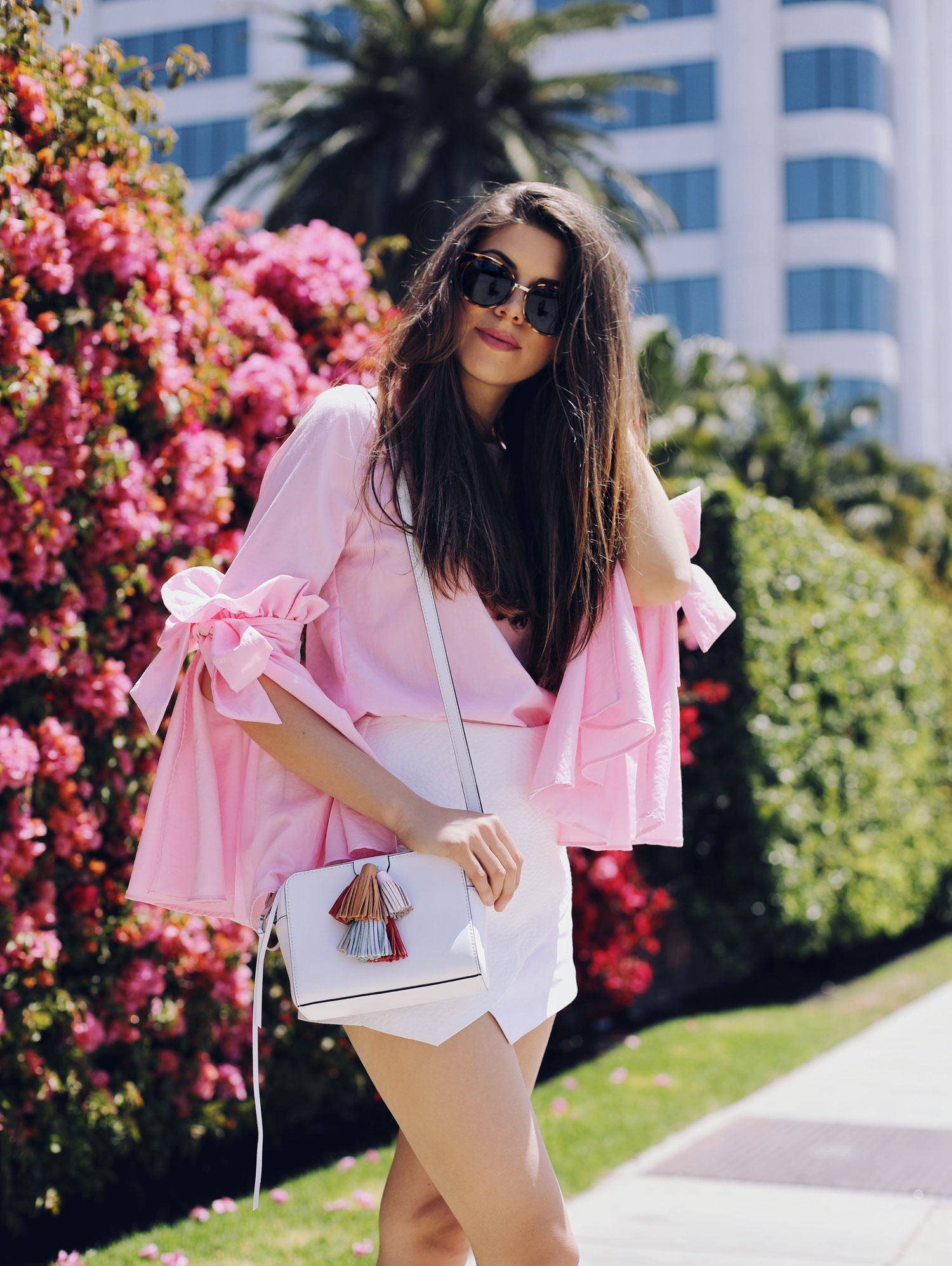 Currently we are working on some new and exciting projects and I can't wait to share these soon! Also, we leave for Europe in just a few short weeks and that has us SOO excited! We have been working around the clock and so this will be a much needed little getaway + fun to create some new travel content for you guys!
Wearing
Top: Chicwish // Bottoms: Topshop, similar HERE & HERE // Shoes: Matiko, similar HERE & HERE // Bag: Rebecca Minkoff // Sunnies: Tory Burch
Shop The Look
xx, Adelina