Happy weekend loves! This weekend I am home for once and it feels so wonderful to not be running around California for work and meetings. 
So, you guys really loved this look and I thought it would be nice to share the details to it with you. Stripes are a closet staple for me at any season, but I love them especially during the spring/summer months. I love wearing lighter colors during these months as well and this outfit has been one of my favorites of the month. So comfortable too!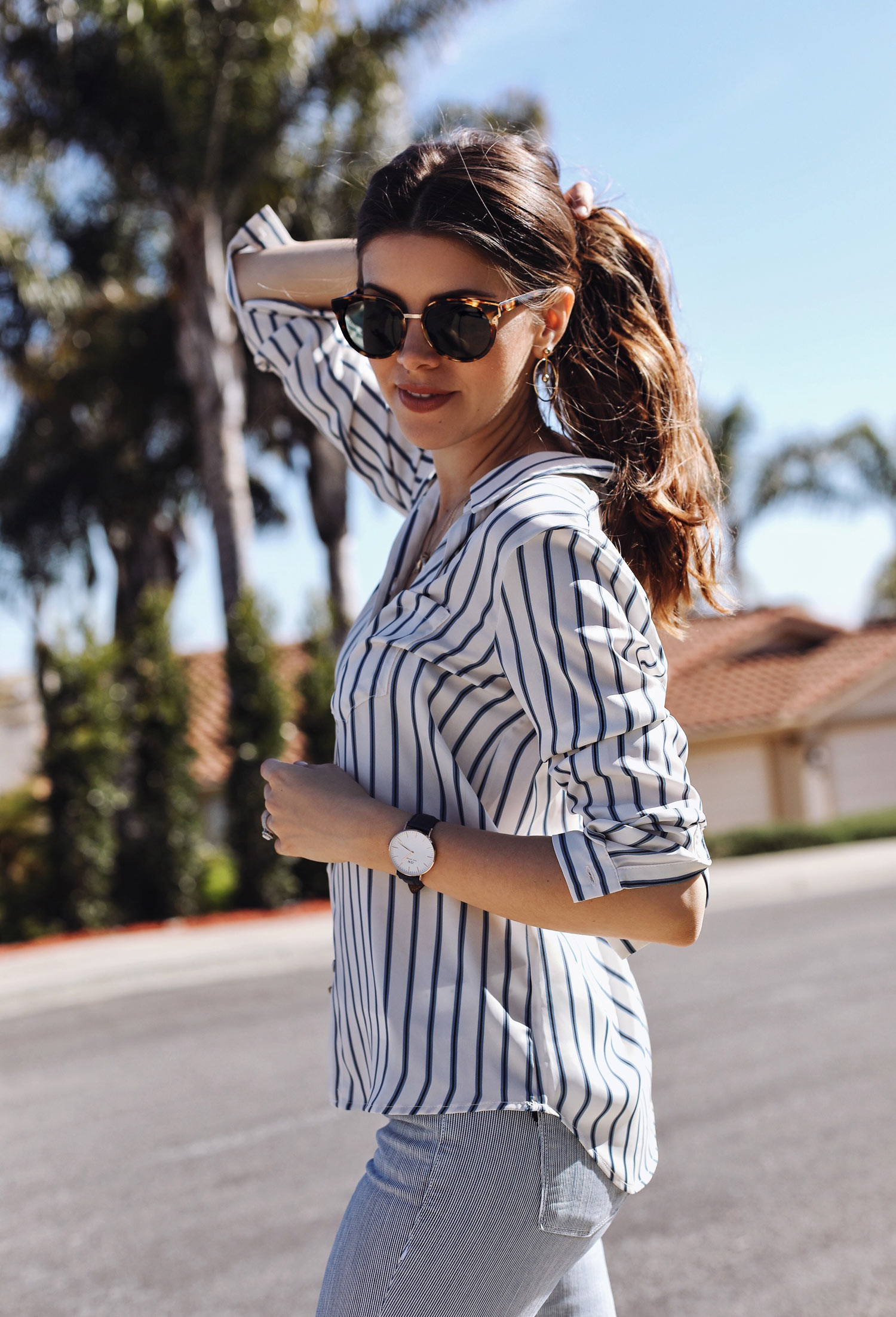 As far as some more updates, I launched my first YouTube video and the feeling is AMAZING! Have you checked it out yet? You can watch it HERE. Making an informational video is so much harder than it looks! I was trying to go with the flow of how I normally speak and tried to not memorize a script. It being my first one, I've been getting a ton of positive feedback on how well its done, but of course the perfectionist in me is saying, "you can much better!!" lol Well, I have so many fun ideas for new videos and I can't wait to share more with you guys along the way! Don't miss out, subscribe to my channel HERE if you haven't already.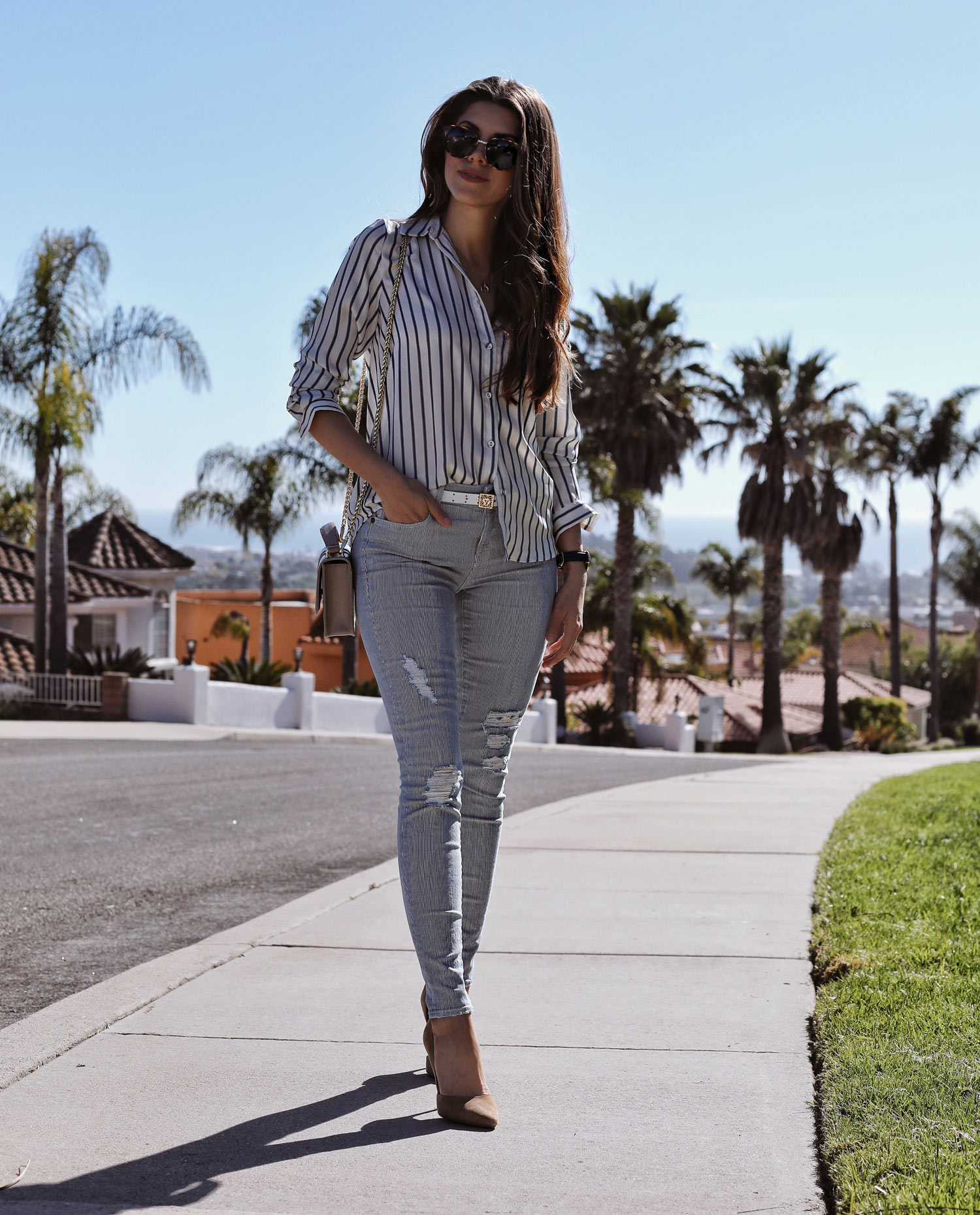 On another note, I got my follower quality rating back from Fohr Card and I received a 97% rating. I am happy to hear that number, of course I wish it could be 100% but we can't stop bots from following us unfortunately. If anyone knows how to remove bots from your following, please let me know!! But what this number means is that my audience is authentic as it can get. I'm proud to share my insights with brands! They deserve to know what they are receiving is of highest quality.
Last weekend we had my brother and his girlfriend come visit us and we took full advantage of living in wine country. It was so much fun to explore a few local wineries and catch some sun with them. We toasted to my huzby's birthday this week (that's what I call him haha), and ate lots of delicious goodies gluten-free and vegan from our amazing local bakery.
I am working on creating a new video for you guys soon and in the mean time I am working on getting ready for our trip to Europe! I am so excited to see my family and take some time to just enjoy life with the huzby! :))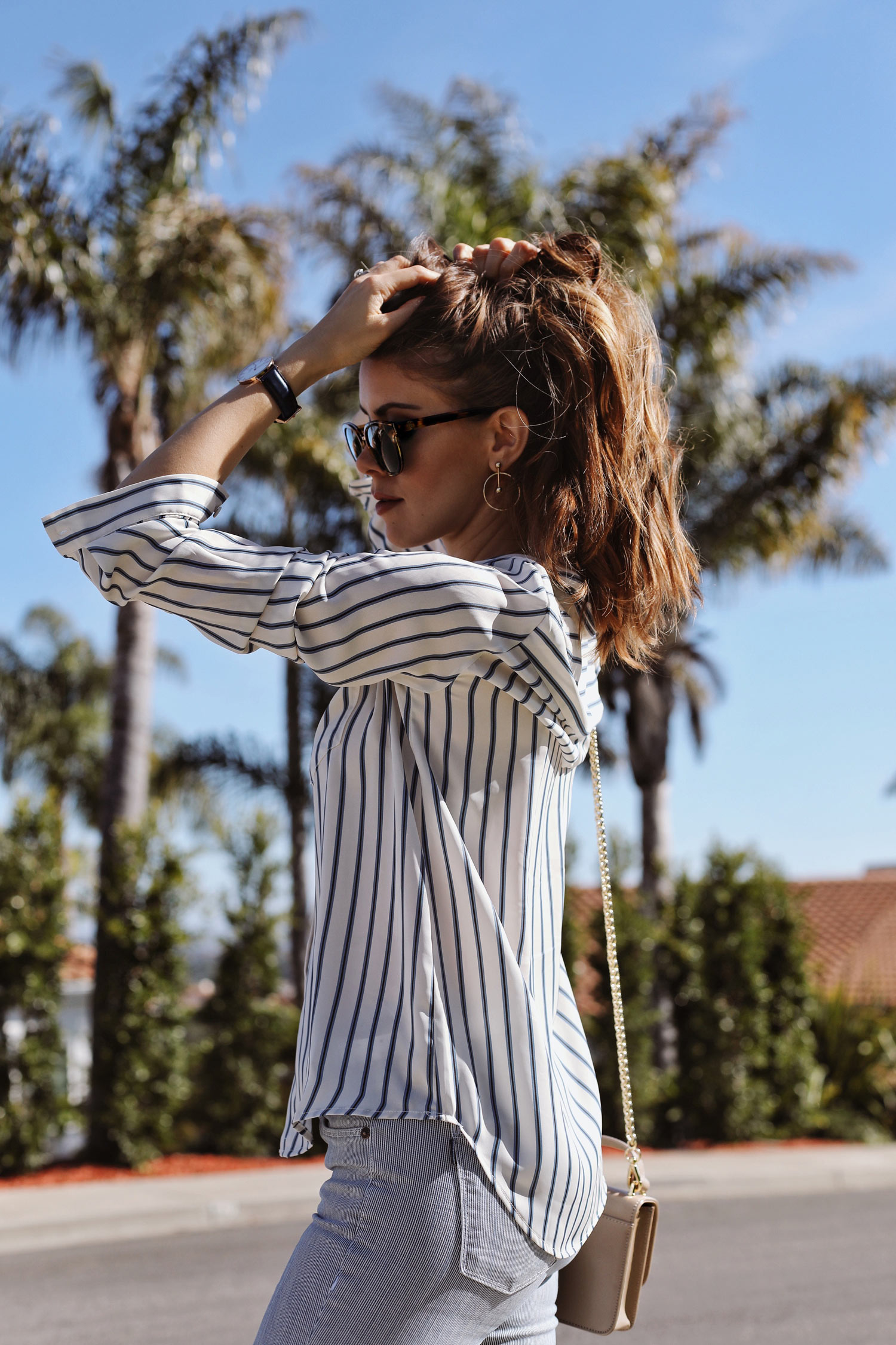 Wearing
Top: L'Academie // Jeans: Parker Smith with rips, OR with NO rips // Shoes: Steve Madden, similar HERE and HERE // Earrings: The Zoe Report Box of Style // Sunglasses: Tory Burch // Watch: Daniel Wellington // Bag: Pedraza London
xx, Adelina