Hello beauties!
It's Thankful Thursday! It's that day of the week where I partner up with a great brand to bring one special person something that I am currently enjoying, all for free!
Today I teamed up with CocoRoo, a natural skin care line that is one of my absolute favorites out there! I have been using their Coffee Scrub on repeat, and I AM BEYOND OBSESSED! How is that even possible you ask? You just have to try it for yourself. It's THAT ahhh-mazing!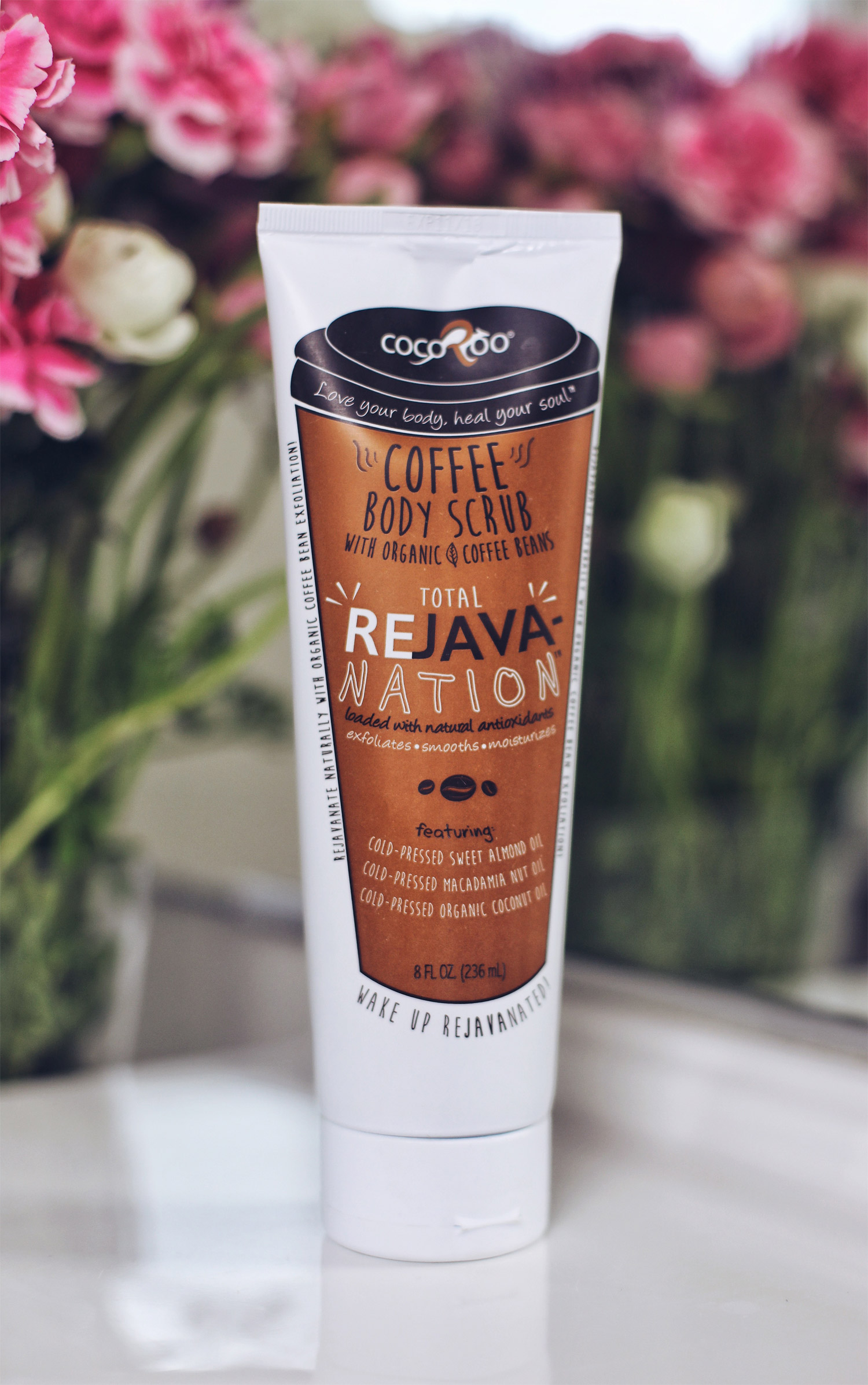 Natural Beauty
I've never had an exfoliator actually make me happy while using it before this one! There's something so good and rejuvenating about the Arabica coffee bean smell, and then there was the crazy fact that I wanted to eat it the whole time while using it, lol. But I could feel it working it's magic on my skin! The caffeine helps target cellulite, eczema, stretch marks and more. My personal target is cellulite (thighs) so I will keep you updated on how it works towards that specifically. I've also been using it on my face 2-3x a week! YUMM! 😉
For years now, I have been using unprocessed and natural ingredients on my skin. I carefully select what goes on my skin with a lot of attention to ingredients. Once I saw that CocoRoo's ingredients (organic coconut oil, organic coffee beans, cold-pressed almond oil and macadamia nut oil) aligns with the ingredients that I use everyday, I knew I was going to be hooked!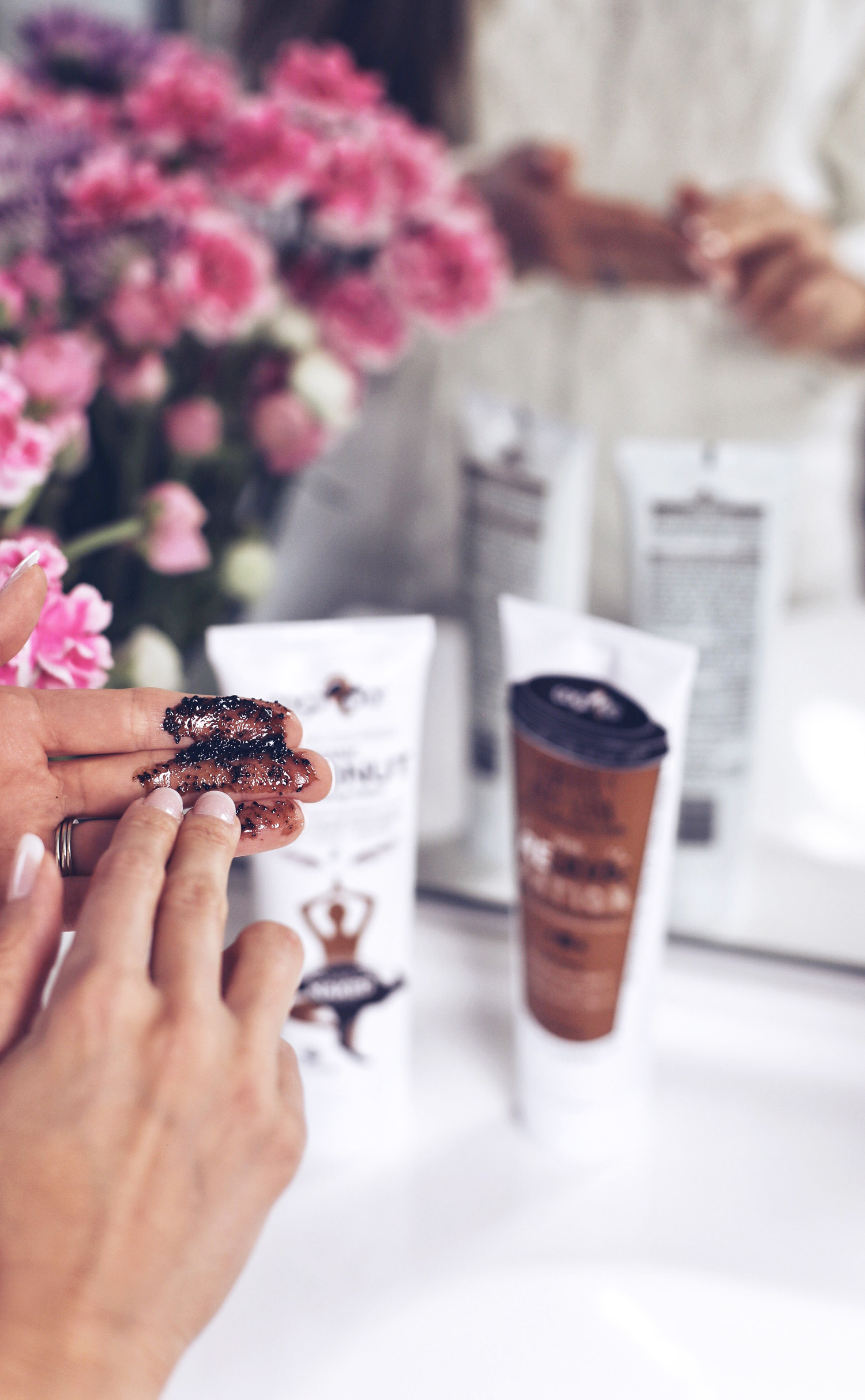 I always look to exfoliate, nourish, and then hydrate my skin. With these two products, you can do all three things! The Organic Coconut lotion is just like using coconut oil out of a jar (hello, I do that!) but it's better! For one it's in a squeeze bottle and two, it's mixed with cold-pressed macadamia nut oil for quicker skin absorption, without leaving that heavy greasy feeling you may get when only using coconut oil.  I couldn't live without these two products and that is why I wanted to share them with YOU!
You can enter to win below but if you can't wait, I wanted to share with you this exclusive discount code:
Use Code: thecharmingolive for 15% off your order HERE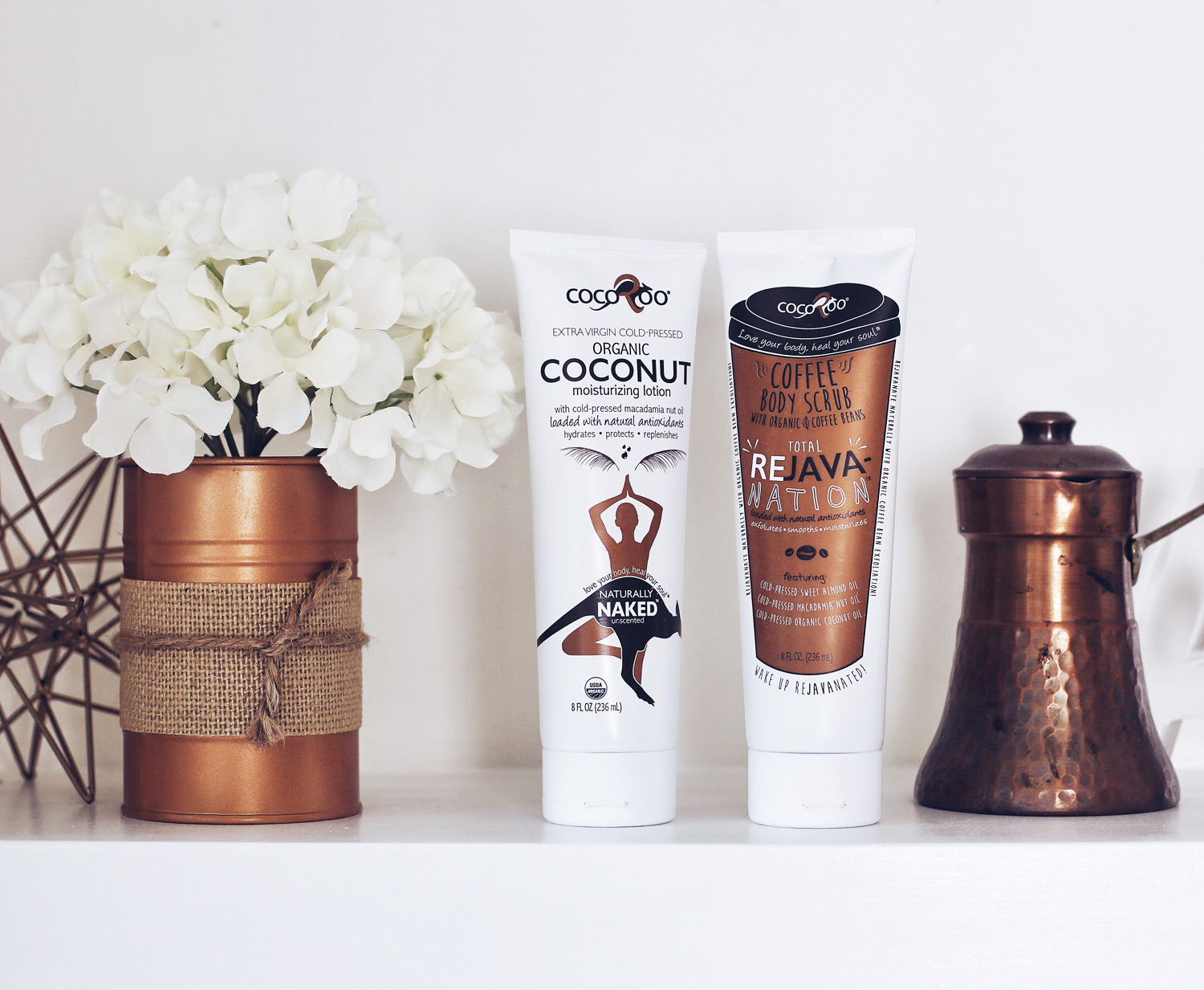 Here's How to Enter:
Subscribe to my blog's newsletter HERE. If you're doing this for the first time, check your email to confirm your subscription.
Leave a comment in the section below and add #thankfulthursdays so I know you're entering.
Visit Instagram to confirm your entry: like & comment on this photo, and tag 1 friend. That's it!
Please follow all steps to be considered. This is open nationally! Winner will be announced next Thursday 4/6 through IG stories and emailed directly!
Good luck to everyone, and THANK YOU so much for reading and following along!
xx Adelina