Can anyone PLEASE tell me how to stop or slow down time?! It's either that, or I have to find a way to clone myself! I am currently taking ALL suggestions! 🙂
Where have the last 2 weeks gone, I really don't know. They've probably disappeared between my 4-day food poisoning, the several late-night hours I spent working on our taxes, trying to keep up and manage homeownership duties, between spending my time with my brother who moved from Geneva to LA permanently to driving back for Easter holiday to be with the fam, to trying to meet new people, go to more events, and working … It's been non-stop chaos! But it's been all good chaos!
Back To Reality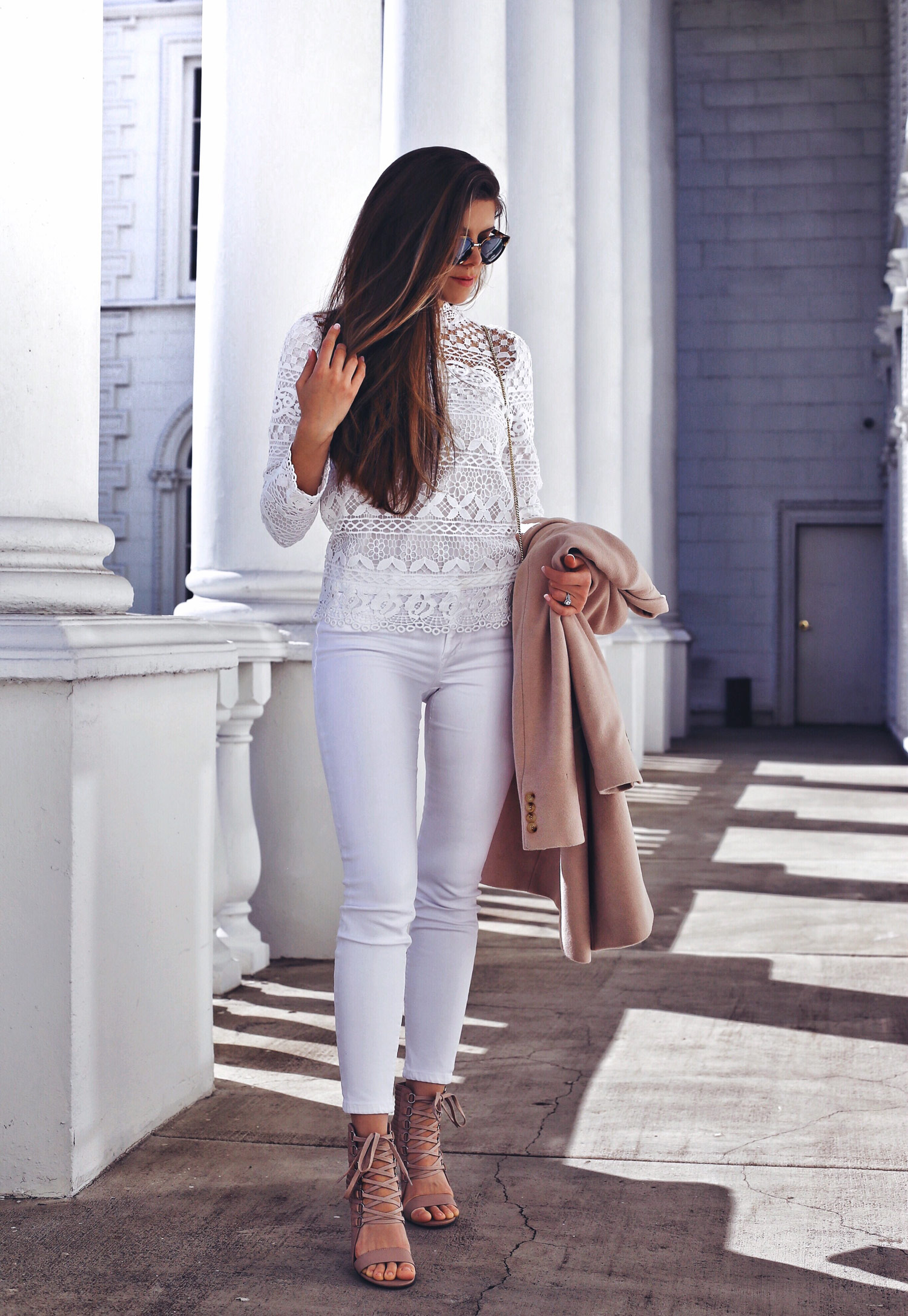 I am happy to be back to my "somewhat" normal schedule today, but in all honesty, I am in the need of a SPRING VACAY! Well, our actual vacation with my hubby isn't for another 7 weeks. And judging by how fast the last 2 weeks have gone by, I'm sure that our summer vacation will be here before we know it. Hooray!!
So now that the taxes are done, the yard is polished, the house is cleaned, and the brother has been welcomed, I have lit one of my favorite candles and can catch up on here with you guys. Yay!! I'm picking up from several weeks back with this cute white on beige spring outfit. It's one of my all time favorite color combos and I hope you guys enjoy it too!
Top: Similar HERE & HERE // Jeans: Joe's Jeans // Shoes: Senso, similar HERE & HERE // Coat: Similar HERE // Sunnies: Tory Burch // Bag: DVF, similar HERE & HERE
xx, Adelina